Altar Bridal
Leawood, Kansas based bridal store with a relaxed & personal experience.
See It Live
---
Role in Project
Art Direction
User Experience Design
User Interface Design
Web Development
Capabilities
Brochure
Appointment Request
Display of Designers
Tech
WordPress
Responsive
HTML5
CSS3
Javascript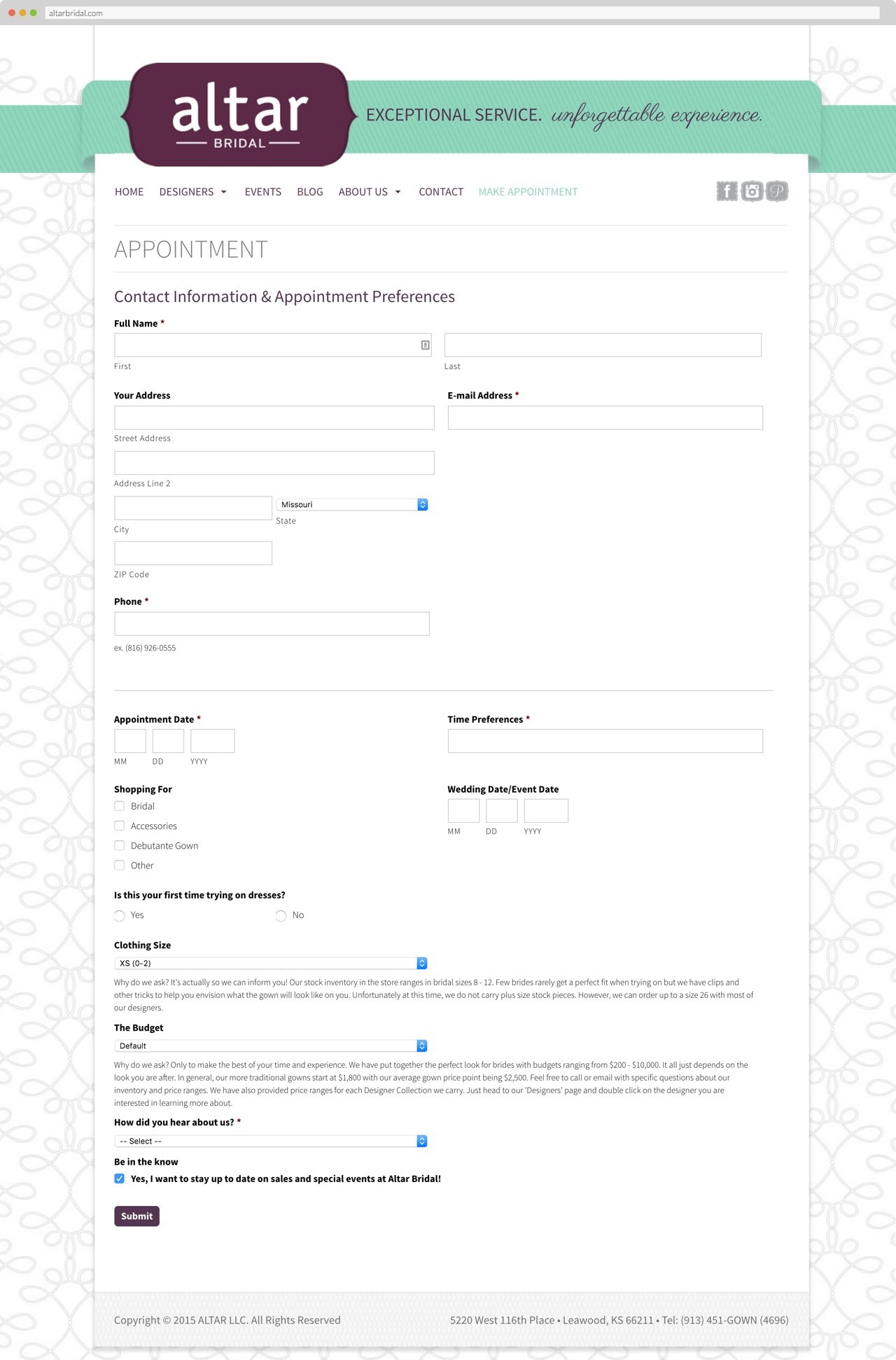 Are we a good fit for you?
Come and tell us about your project and let's see how we can help you.
Let's Find Out