Hunt Midwest
Kansas City full-service real estate development company with a focus on industrial, commercial, retail, mission critical, multifamily, senior living and residential real estate.
Hunt Midwest wanted to build a network of websites that was easily maintainable via a single login and URL. We built a total of 9 websites for Hunt Midwest including a single commercial site, a single residential site and 7 neighborhood sites.
Commercial Website
See It Live
Role in Project
Art Direction
User Experience Design
User Interface Design
Web Development
Capabilities
Brochure
Job Applications & Management
Residential Neighborhood Website Creation & Management
Tech
WordPress
Multi-Site WordPress
Responsive
HTML5
CSS3
Javascript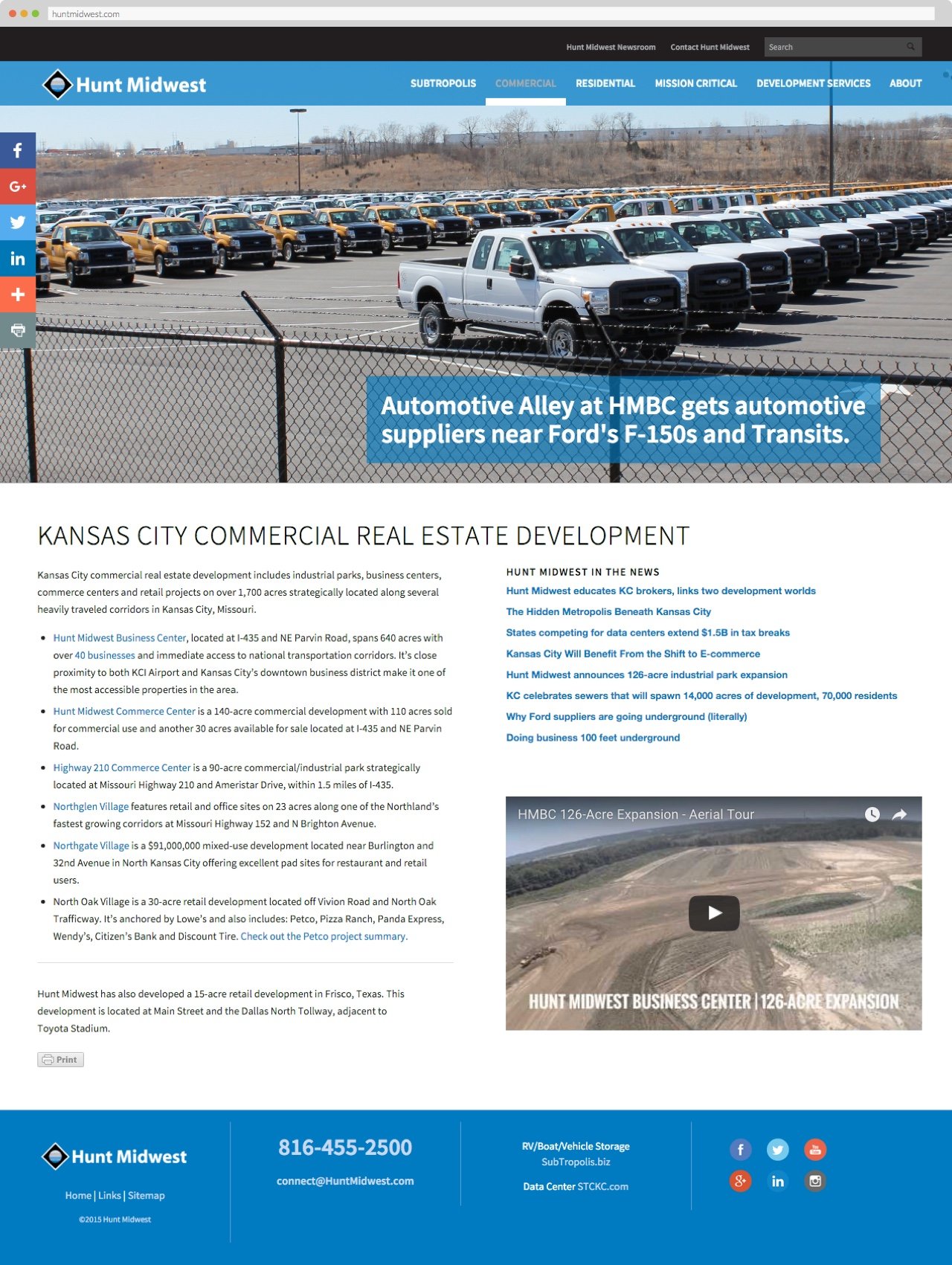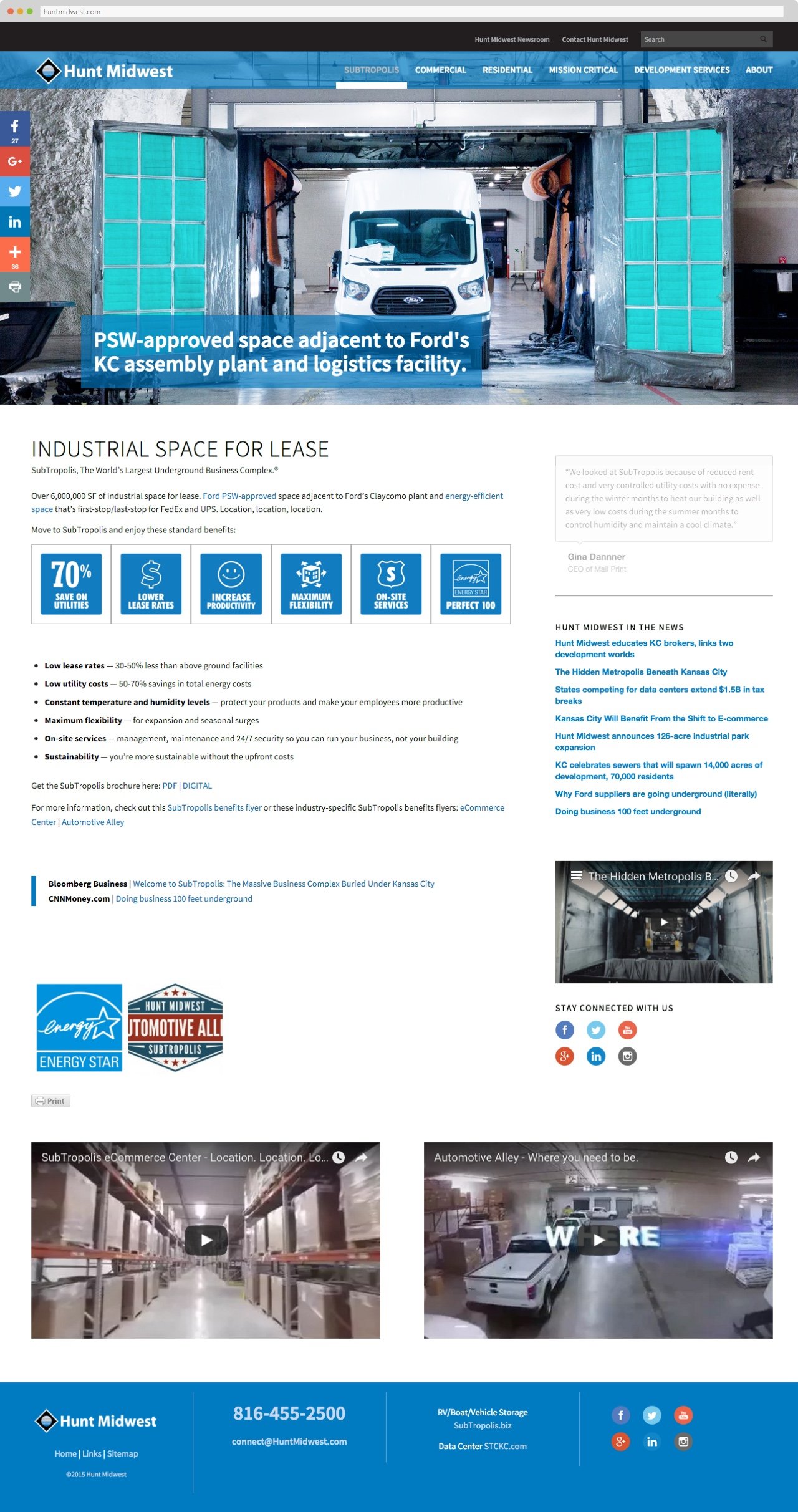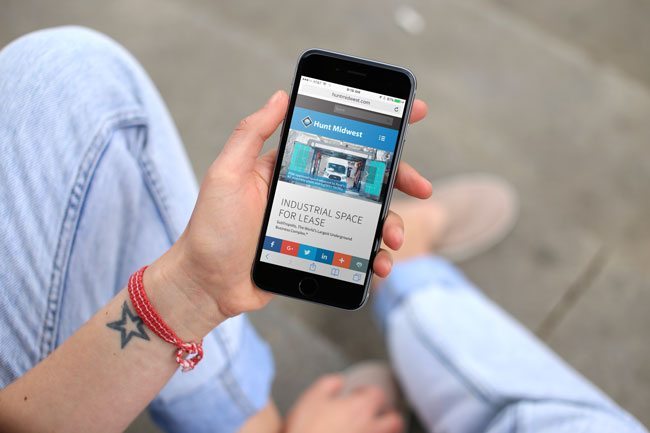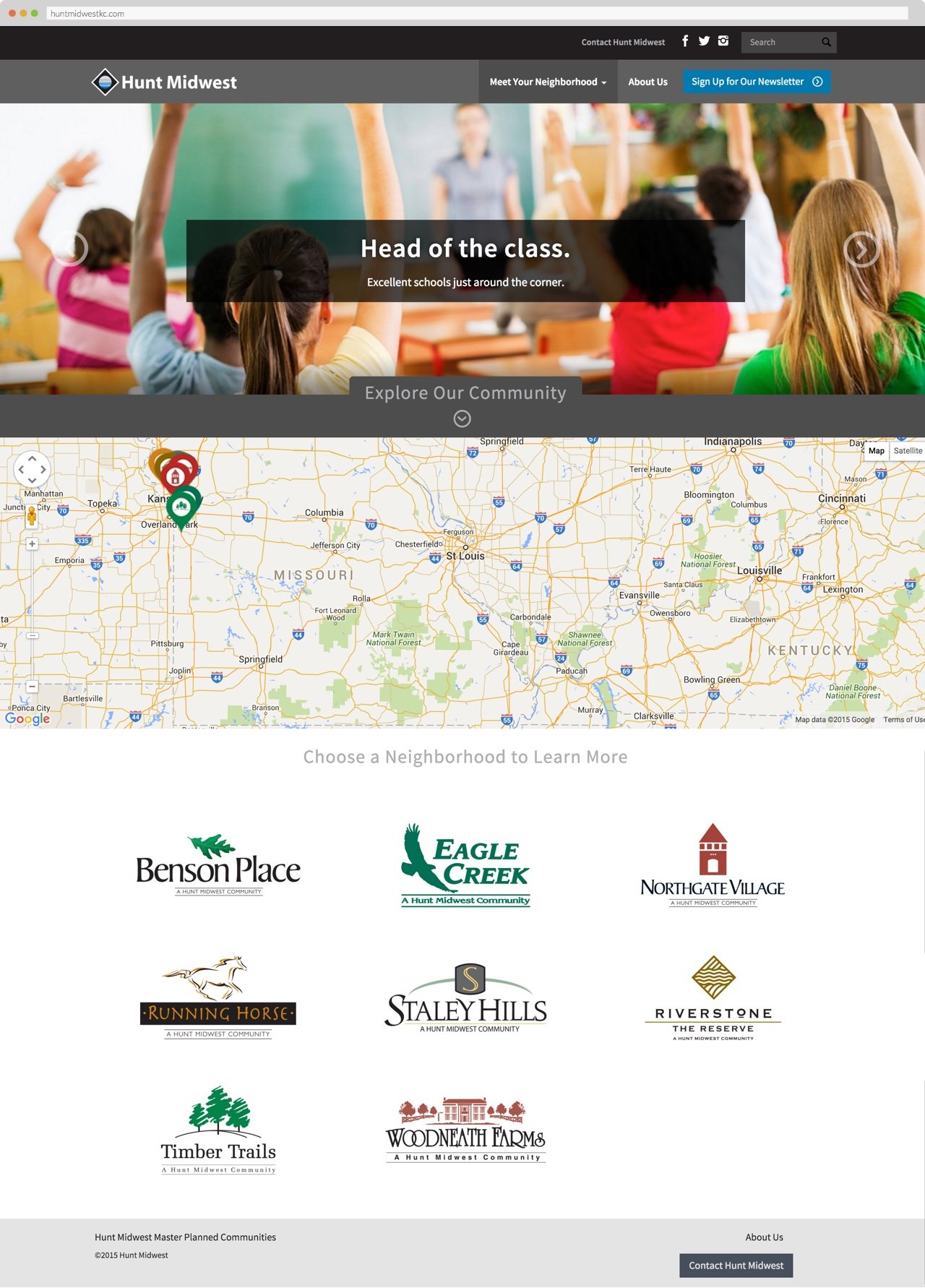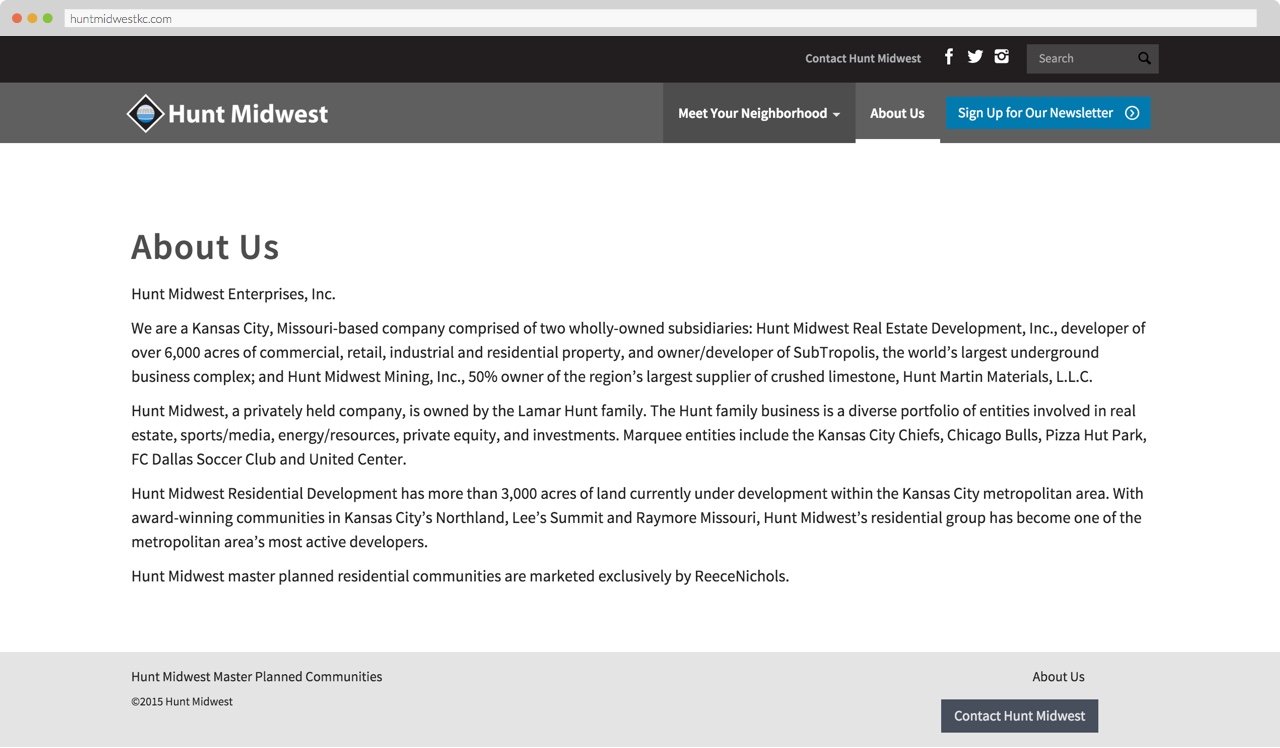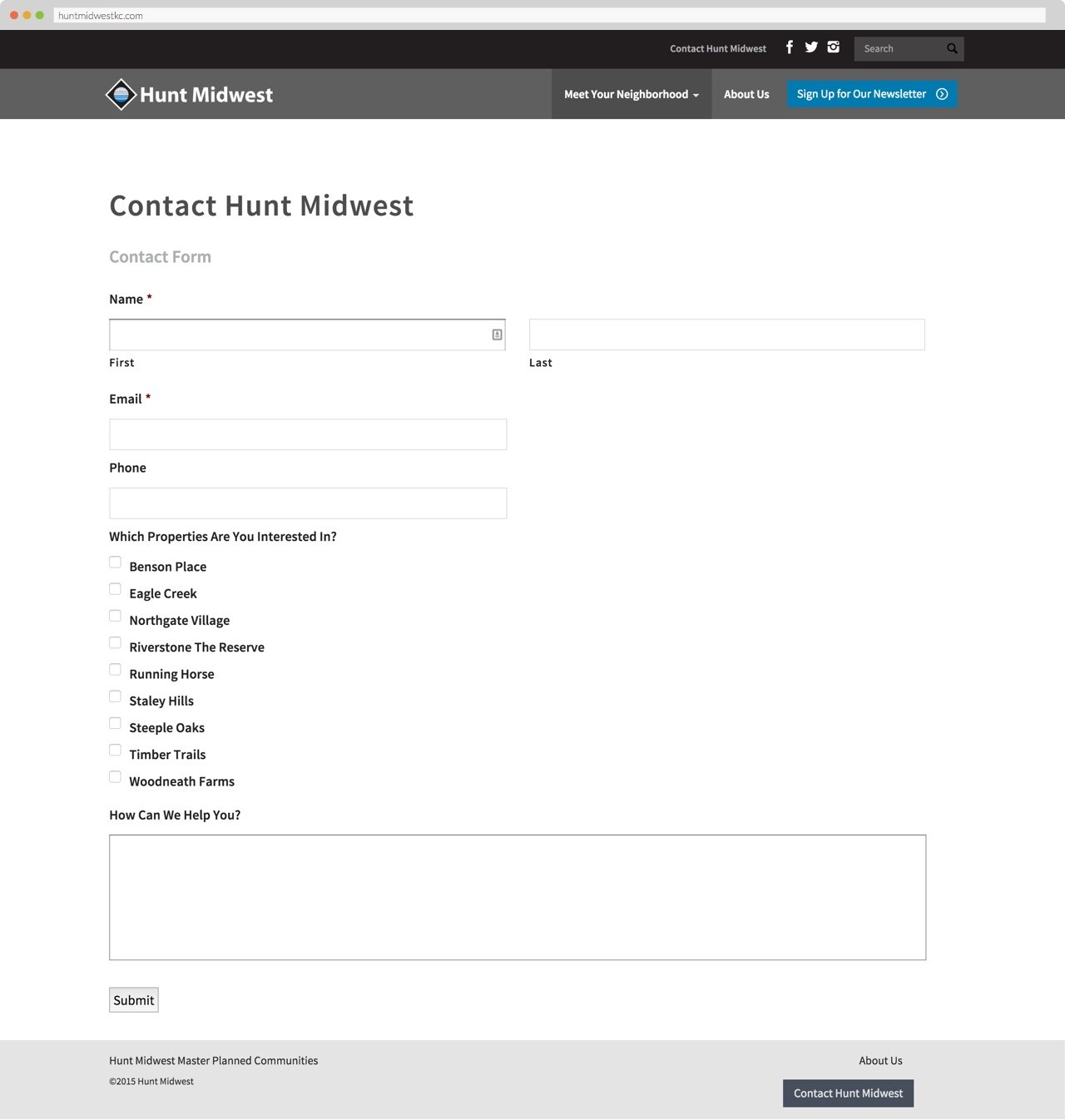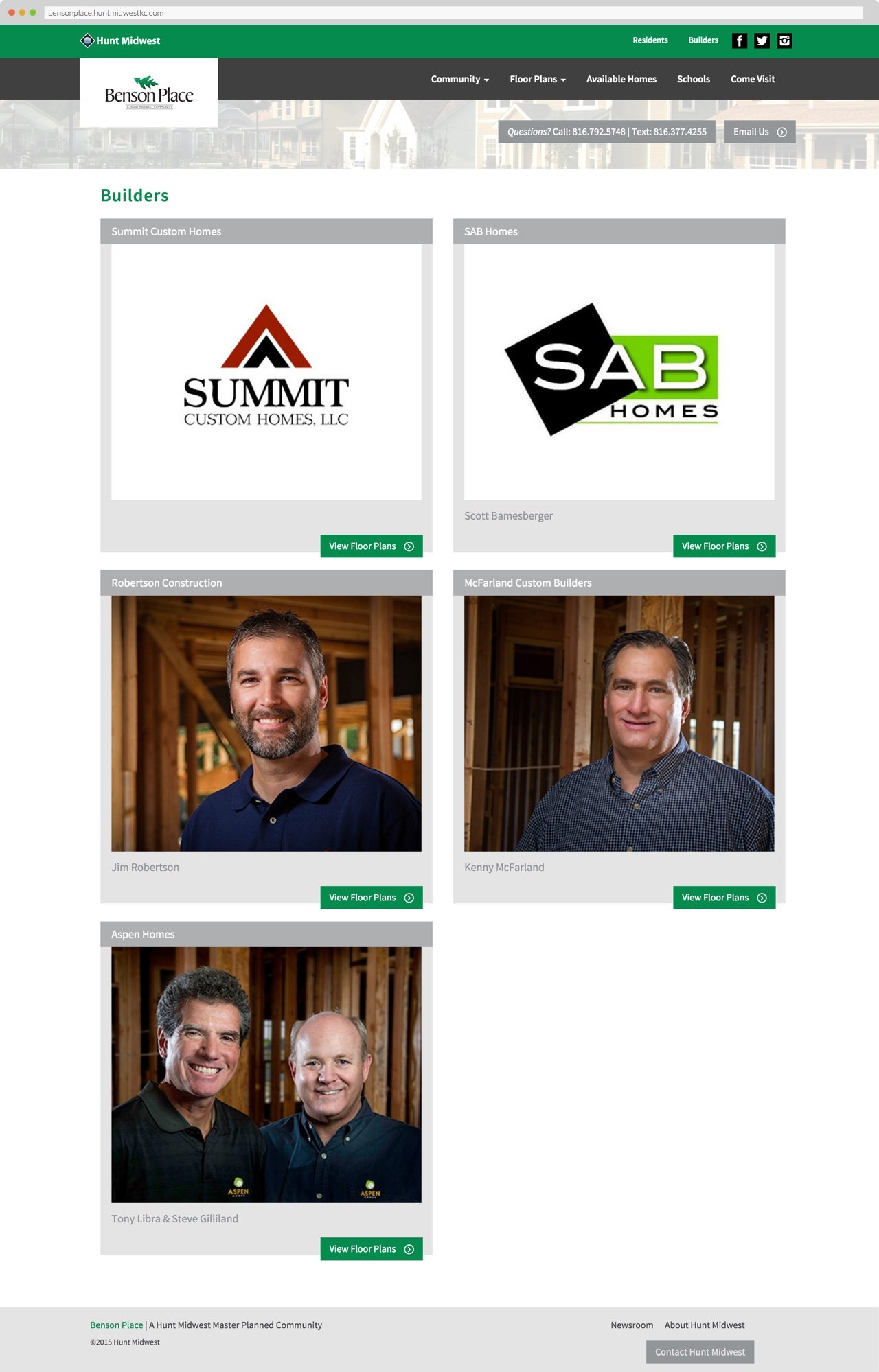 Are we a good fit for you?
Come and tell us about your project and let's see how we can help you.
Let's Find Out